Our Story
The Modern Language School is the brain child of three educators, formerly from Kirklees College, Dom, Vicky and Lynne. The school, born in 2011, has gained a wonderful following and expanded. Since the initial classes in Spanish, Italian and French, you will now find the school also offers German and Portuguese courses.
A Great Place to Learn!
After 6 good years at Meltham Mills, the school moved in July 2018 to Honley. The ground floor premises comprise 5 classrooms, a tea break area and a kitchenette area.
Our aim is to provide affordable language learning to all adults in a relaxed and stress-free environment.
All teachers are experienced linguists and qualified tutors. Also, we all love to have fun and enjoy life.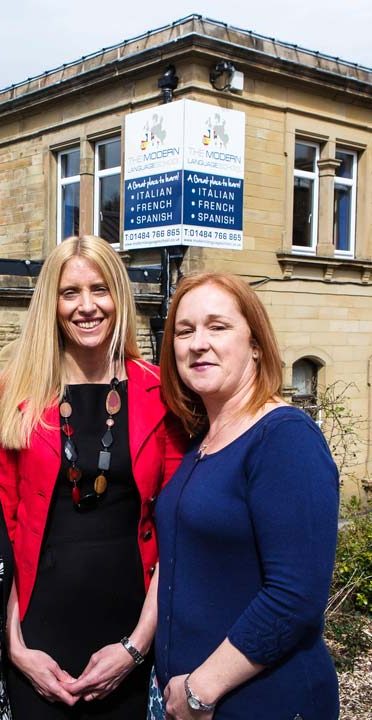 We love what we do. Passionate about teaching and sharing our love of languages with our students makes for a fun filled highly motivational learning environment.
We believe in offering the highest standards in everything we do. The latest technology and resources support our teaching and help engage our students.
We have a wealth of experience between us and we can guarantee a fantastic learning experience.
It's not just about language learning. We also offer extra activities such as cinema sessions, cookery and wine tasting evenings as well as social events.