French words in the English language
Are you aware that, as an English speaker, you already know a lot of French?
Not convinced? Let's look at a short, random list related to food: restaurant, carafe, sauce, jus, petit pois, haricot, baguette, etc.
Adopted words
All languages adopt a lot from other languages. We all know that French uses lots of English words nowadays, especially in the realm of technology.
But in English, there are also many words adopted from the French such as petite, blonde, déjà vu, rendez-vous, tête-à-tête, laisser faire, coup de grâce, de trop, rapprochement, dénouement, détente, etc.
Other words too
A huge number of other words have the same spelling in French and in English, like emotion, humour, notion, television, cinema, radio, train, canal, etc.
Yes, the pronunciation is slightly different. But his difference can be overcome, especially in a classroom environment, with the support of a teacher and the conviviality of learning with others.
So why not build on your strength and add to what you already know by joining a French course, starting in September in Honley.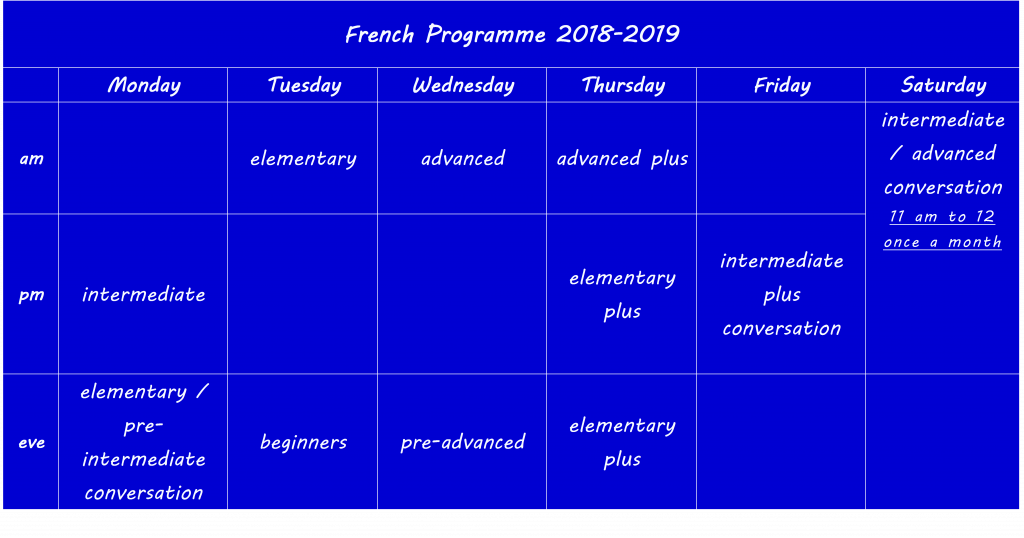 Please click here for more information on our French courses or phone 07957 611552.
To enrol, please click here.