When you are learning a language at the Modern Language School, you find out more and more about the country's culture and traditions. A delicious way of discovering these is to sample the savours of the country and even have a go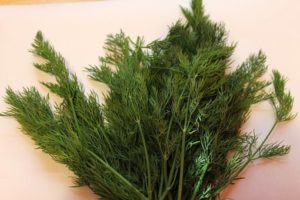 at cooking some specialities yourself. At the Modern Language School, we have been running some pleasurable cookery events of which the Italian evenings seem the most popular – there is an Italian cookery event planned for Friday the 7th of October – but just don't wait for our special dates and try your hand at our selection of recipes from Japan, Italy, Spain, Germany, Portugal and France.
Beer glazed Bratwurst and Sauerkraut
Germany is renowned for both its beer and its sausages. So what could be more characteristically German than a dish that combines those two things? This recipe will bring the taste of the German beer garden right into your kitchen and makes for a hearty lunch or can be padded out with mashed potato for a British 'bangers and mash' twist on this a delicious Bavarian meal.
Ingredients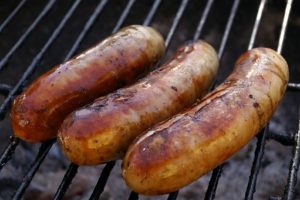 1/8 teaspoon celery seeds
1/8 teaspoon caraway seeds
1 pound fresh bratwurst sausages (vegetarian sausages also work with this recipe)
1 (12 fluid ounce) can or bottle lager beer
1 tablespoon light brown sugar
2 teaspoons dry mustard powder
1 teaspoon onion powder
1/8 teaspoon ground black pepper
1/8 teaspoon dried dill weed
1 pound sauerkraut (preferably barrel-aged), drained
Prep: 15 mins
Cook: 35 mins
Method
Crush celery seeds and caraway seeds in a mortar and pestle until ground; set aside.
Place bratwursts (or veggie sausages) into a large non-stick frying pan over medium heat. Mix beer, brown sugar,
dry mustard, onion powder, black pepper, dill weed, and crushed celery and caraway seeds in a bowl, stirring to dissolve brown sugar; pour over the brats. Bring to a boil and reduce heat to low; cover and simmer for 10 minutes.
Uncover and raise heat to medium; boil the sauce until it reduces to a thick, syrupy liquid, about 20 minutes. Tilt frying pan to roll brats in the sticky sauce until thoroughly coated. Transfer sausage to a platter and keep warm. Cook and stir sauerkraut in the same frying pan to mix in any leftover sauce, 5 to 8 minutes. Transfer sauerkraut to a serving platter and top with cooked bratwurst/veggie sausages
http://allrecipes.com/recipe/228406/beer-glazed-brats-and-sauerkraut/?internalSource=hn_carousel%2001_Beer-Glazed%20Brats%20and%20Sauerkraut&referringId=722&referringContentType=recipe%20hub&referringPosition=carousel%2001