When you are learning a language at the Modern Language School, you find out more and more about the country's culture and traditions. A delicious way of discovering these is to sample the savours of the country and even have a go at cooking some specialities yourself. At the Modern Language School, we have been running some pleasurable cookery events of which the Italian evenings seem the most popular. New courses starting w/c 11th September.
Italian stuffed chicken
Why limit your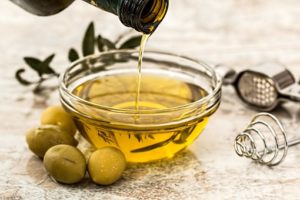 Italian cuisine to just pizza and pasta? Why not take the tried and tested Italian combination of cheese and tomato and fuse it with succulent chicken breasts to create this mouth-watering dish? The delicious blend of herbs tomato and garlic will have you getting that Mediterranean summer feeling even in the coldest Yorkshire winters. The best part is it can be on your plate in under 25 minutes!
Ingredients:
2 tbsp chopped olives or sundried tomatoes
1 garlic clove, crushed
½ tsp dried mixed herbs
200g tub full-fat soft cheese
4 plump boneless, skinless chicken breasts
4 ripe tomato, sliced
olive oil, for drizzling
Prep: 5 mins
Cook: 20 mins
Method
Heat oven to 220C/fan 200C/gas 7. Beat the olives or sundried tomatoes, garlic and almost all the herbs into the cheese, then season. Cut a slit along the side of each chicken breast, then use your knife to open it out into a pocket.
Stuff each breast with a quarter of the cheese mix, then press to close. Lift onto a greased baking tray. Season the top of the chicken, then overlap tomato slices over the top of each piece of chicken. Season, then scatter with the remaining herbs. Drizzle with olive oil.
Roast for 20 mins until the chicken is golden around the edges and the tomatoes look a little shrivelled. Serve with a green salad and crusty bread to mop up the juices.
http://www.bbcgoodfood.com/recipes/9593/italian-stuffed-chicken