When you are learning a language at the Modern Language School, you find out more and more about the country's culture and traditions. A delicious way of discovering these is to sample the savours of the country and even have a go at cooking some specialities yourself. At the Modern Language School, we have been running some pleasurable cookery events of which the Italian evenings seem the most popular – there is an Italian cookery event planned for Friday the 7th of October – but just don't wait for our special dates and try your hand at our selection of recipes from Japan, Italy, Spain, Germany, Portugal and France.
Portuguese Fish Supper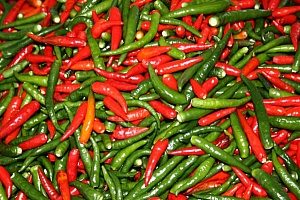 Portuguese cooking has in recent years become famous for its peri peri dishes thanks to popular restaurant chain
Nandos. However, Portugal's long Mediterranean coastline has historically led to an abundance of popular fish dishes. In fact Portugal's name derives from the Spanish word for port, highlighting the countries longstanding historical relation with the sea. This recipe harks back to Portugal's fishing roots, oh and it tastes delicious too!
Ingredients
1 tablespoon extra-virgin olive oil
1/3 pound Spanish style chorizo, casing removed and diced or crumbled
1 medium onion, chopped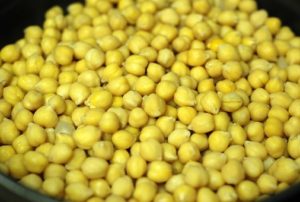 2 large cloves garlic, chopped
1 small bundle black or dinosaur kale, thinly sliced
A few grates of nutmeg
Salt and freshly ground black pepper
1 cup chicken stock
1 (8-ounce) can tomato sauce
1 (15-ounce) can diced tomatoes or fire roasted diced tomatoes
1 (15-ounce) can chickpeas, rinsed and drained
A couple sprigs fresh thyme, leaves chopped
4 (6 to 8-ounce) thick pieces cod or haddock fillets
Seafood seasoning or sweet paprika (recommended: Old Bay)
Chopped flat-leaf parsley, for garnish
Crusty bread or rolls or Portuguese rolls, for mopping
Prep: 25 mins
Cook: 45 mins
Method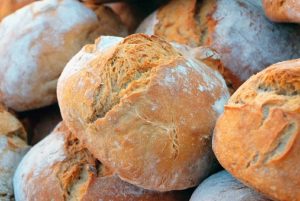 Heat the extra-virgin olive oil over medium-high heat in a high-sided frying pan or Dutch oven. Add the chorizo and render for a couple of minutes, then add the onions and cook until softened, about 5 minutes. Stir in the garlic and cook for 1 to 2 minutes.
Add the kale and toss to wilt, then season with a few grates of nutmeg and salt and pepper, to taste. Stir in the stock, tomato sauce, diced tomatoes, chickpeas and thyme. Bring to a simmer and cook over low heat for 10 minutes. Cool and store for a made in advance meal.
Reheat the sauce, covered, in high-sided frying pan over medium heat, stirring occasionally, until sauce is hot and bubbly, about 10 to 15 minutes. Season the fish with seafood seasoning or paprika and salt and pepper, to your preference. Add the fish to the sauce and cover.
Cook until the fish is opaque and cooked through, about 5 to 7 minutes. Place using a ladle into shallow bowls garnished with parsley. Serve with crusty bread for mopping.
http://www.foodnetwork.com/recipes/rachael-ray/portuguese-fish-supper-recipe.html?oc=linkback